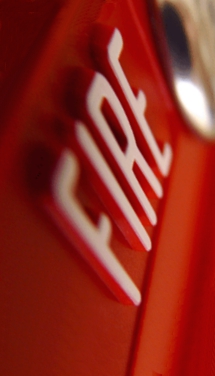 Fire Equipment Distributors - Insurance
As a Texas fire equipment distributor, you need an Insurance specialist who understands your specific business needs. Pflugerville Insurance Agency has the background and experience to make sure all of your insurance needs are covered correctly.
With over 25 years' experience, and input from our current fire equipment clients. Pflugerville Insurance Agency has developed an insurance program that offers great pricing with the best protection possible.
Some coverage's we offer:
All Type Fire Suppression Systems & Design
Alarms and Alarm Monitoring
Fire Extinguisher Sales & Service
Restaurant/Special Fire Suppressions Systems
Fire Equipment & Emergency Apparatus Dealers & Distributors
Pflugerville Insurance Agency is experienced in all aspects of insurance coverage for your industry. We get directly involved with any problems you have with your premium audits. We help ensure your auditor has correctly classified your Tech's for the duties they perform, and we handle the confusing and demanding insurance requirements from your clients, property managers and their vendor compliance firms.
Buying business insurance can be a complicated process. As a business owner, you want to make sure your insurance agency has the ability, and knowledge to ensure that your business has the correct policies to operate smoothly.
Contact us today for a FREE business insurance evaluation.
512-447-7995